Setup
This guide covers how to configure SuMo to work with your Summit installation.

Before you begin this guide, you'll need to contact Summit technical support at 208-947-1738 in order to have your server configured to use SuMo.
Summit Server Setup
Required
1. Open the settings screen by pressing the Settings button on the start screen.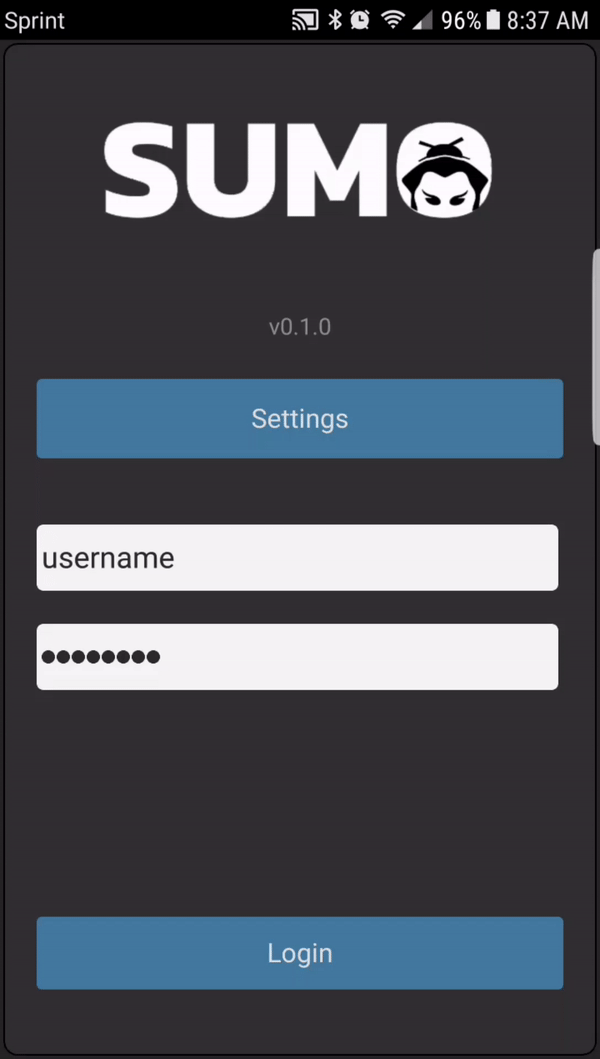 2. Fill out your server information.
IP Address: The IP address of your Summit server
Port: The Port of your Summit Server
Database name: The name of your Summit database. The default 'summitdb' will work for most shops
Timeout: Timeout in seconds used when connecting to your Summit server
This information should match what you put into Summit.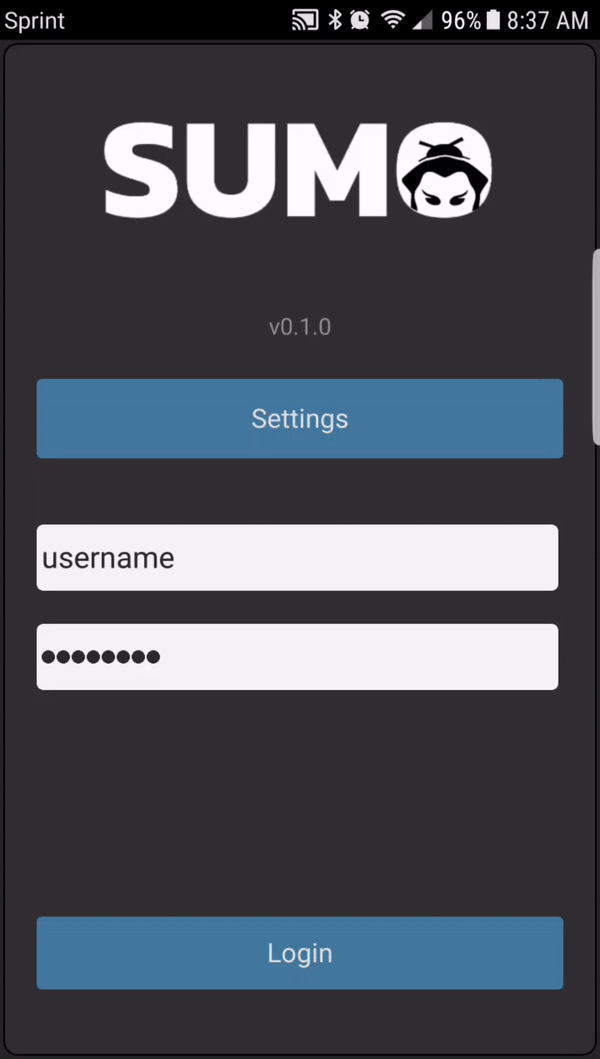 3. Test your connection
Press the Test Connection button to make sure you entered everything correctly. You should be on your wireless network when testing the connection.

After you've successfully connected, you are now ready to login to SuMo!
Employee Login
If you are logged in as an employee then some additional features are available in SuMo like the timeclock.
1. Connect to the server to populate employees.
You have to be connected to the server for the employees to show up. You can do this by pressing the Test Connection button or by flipping the Manager/Technician switch.
2. Select Manager or Technician
First, select whether you want to login as a manager or technician. If the switch is on the left then only managers will show up in the list. If the switch is on the right then only technicians will appear.
Select the drop down menu and select your employee name and code. You
must
select an employee here in order to login to SuMo.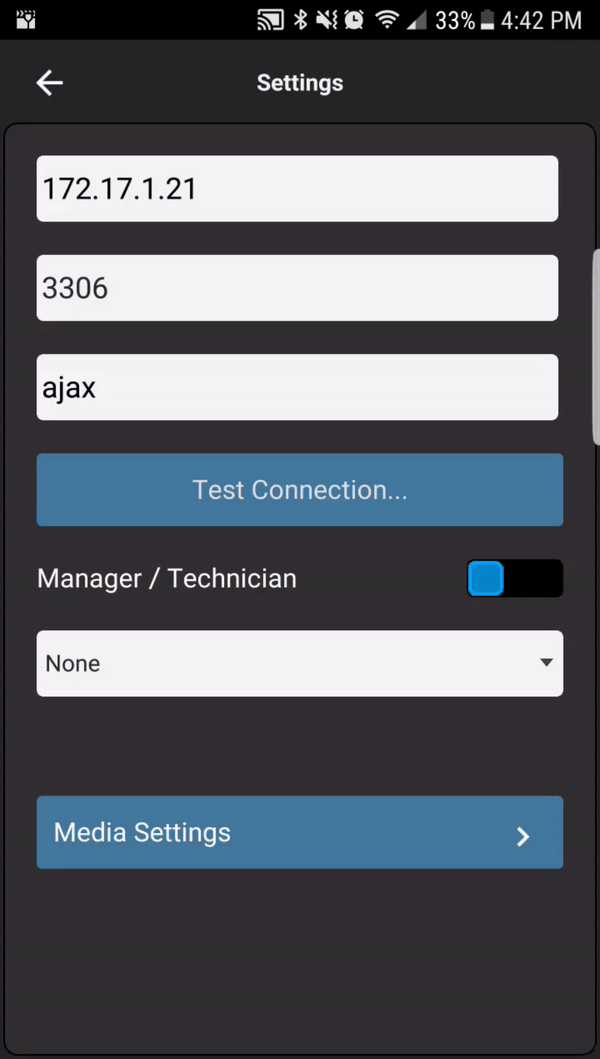 Only managers are allowed to add create new ROs. Technicians have the ability to clock into an individual RO.
3. Select WIP option
Check the Show WIP ROs only checbox if you want the RO List to only display ROs that are in a WIP department. If this is not checked then open ROs for all departments are shown.
Save your changes
When you press the back button to leave the settings screen you will be prompted to save your changes. Tap Yes to save your changes.